Links

If you are interested in banner trading with us,email us and let us know, and we will put your banner up in this section.

Jake's Myspace http://www.myspace.com/jakejukas

Contact us to add YOUR LINK HERE

Please visit our friends...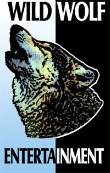 A big THANK YOU to Michael Morgan for the beautiful banner and the art work. You are a true artist!

For Heidsforest.com banner cut and past the html code below in.

<a href="http://www.heidsforest.com" target="_blank"> <.img src="http://i602.photobucket.com/albums/tt110/heidsforest/heidsbannerforest1.jpg"></a>