Jake Jukas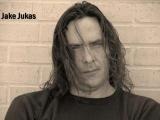 Jake is a 36 year old writer, composer and musician currently living in the Tampa Bay area in Florida. He has been employed full time as a marketing and sales manager for some of the top telecommunications companies. His experience brings a fresh approach to the online spiritual community as he emphasizes a customer first attitude to those that this site serves.

He is a long time enthusiast and practitioner of Hung-Gar Kung Fu. Reading interests are varied as they include Sci-Fi-Fantasy, non-fiction history, classic world literature, and the occasional "whodunnit".

Born in the zodiac sign of cancer and in the Chinese year of the rat, Jake's spiritual path has led him to help develop this site with you in mind.

Heið Skov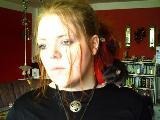 Heið is a danish designer of custom jewelry as well a writer and musician.She is an avid practioner of Norse shamanism and gjalðr,seiðr for many years. Heið has had an interest in witchcraft since age 11 and her spiritual path has led her to visions and dreams from the gods and goddesses.Her discipline is ase and vanetro following the Norse path.

Currently persuing a teaching degree in the subjest of history, the former museum registrar plans to continue her studies to a masters degree in archaeology.

Heið's specialties include custom making massage oils, bath salts, teas, herbal remedies and jewelry. She is adept at rune casting, dream interpretation and tarot reading.

Born in a small town in Denmark, Scandinavia, Heið enjoys singing , making music as well as writing poems and short stories. She has a passion for nature and all things winter.Heið currently resides in the Århus area, Denmark as a full time mother of two sons.

Heið also has a deep passion for music. While her music taste is varied, she is currently working on a nordic/celtic style folk release. Release date to be announced.